European Hero Cup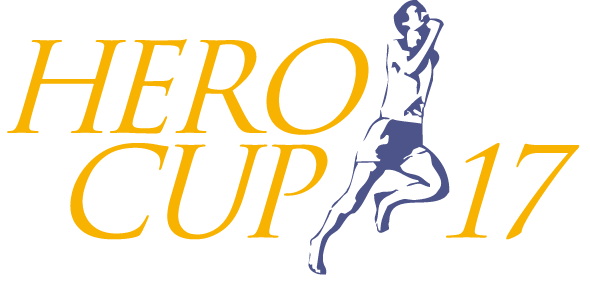 Hero Cup 2016
The Sri Chinmoy 6-Hour Hero Cup combines all 6-hour races staged by the Sri Chinmoy Marathon Team in Europe. Building on the success of the previous Cups we expand the series by one race in 2016 for a total of 7 races. There series will start in Nuremberg, Germany on April 2 and end in Munich, Germany on Sept. 10 with the Sri Chinmoy Self-Transcendence 6-hour European Championship (SCEC).
The 2016 Races
Hero Cup 2017
Because there are more races in Europe which could not be incorporated in 2016 we will add them to the 2017 race series. So the 2017 race series will actually start in Sept. 2016 and end in Sept. 2017. The opening race will be held on September 17, 2016 in Kiyiv, Ukraine. The Cup final will once again be in Munich, Germany on Sept. 9, 2017 where we will crown the 2017 Sri Chinmoy European Champions.
Ranking Points: The three (3) best results are scored in the overall ranking for each runner. Ranking points in the final races (Munich) are increased by 20% then rounded. In the result of a tie for a podium position, head-to-head results are considered with the Series final as the most important result.
With the Hero-Cup we look at the overall ranking of a race. The first male and female get 100 points, the second male and female get 88 points and so on. The overall male and female 40th position get 1 point. Breakdown: 100-88-78-72-68-66-64-62-60-58-56-54-52-50 down to 1 point. Scoring goes down to 40th position for men and women.
The Final race in Munich is a little different. To keep things interesting all the way to the end the points earned in the Munich race will be increased by 20%. So the winner gets 120 points, 2nd pace 106 points and so on.
Entry is direct through individual Race Directors. All runners will be automatically added to the series. Interim and final results will be displayed at the international page.
Now runners can attend as many races as they want. Their best 3 races, meaning the races where there reached the highest points will be added up. If one runner only runs 2 races he will end up in the ranking with whatever points he or she earned in those 2 races.
Awards categories:
Overall winners will be crowned as the Sri Chinmoy 6-hour European Champions in Munich at the series final. (If he or she is not there the price will be shipped)
Additional certificates and prizes will be given in following categories:
Men and women (18-49yrs)
Master men and women (50-59yrs)
Senior Master men and women (60-69yrs)
Grand Master men and women (70+yrs)